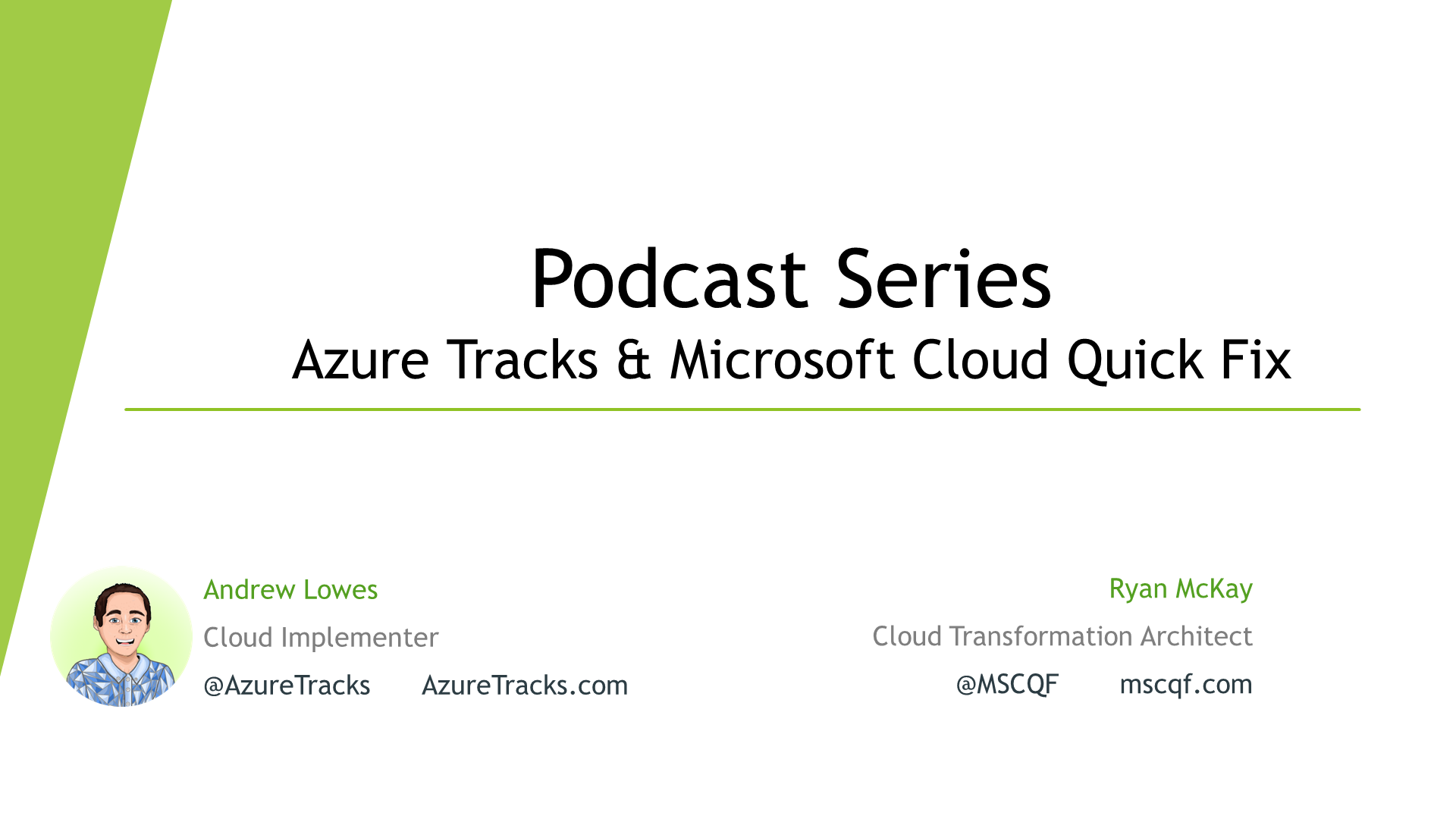 October 2020 – Who turned out the lights on Microsoft Cloud?
Speaking with Ryan from @MSCQF we explore some sources of Microsoft Cloud status information, what happened this past week with some incidents in the Microsoft Cloud, and we talk about the rapid deployment of features into cloud services over the last 2 quarters.
Join us for a few minutes as we discuss the Azure and Microsoft 365 status consoles and learn about how to get information to our support teams quickly.